Home
UPCOMING EVENT!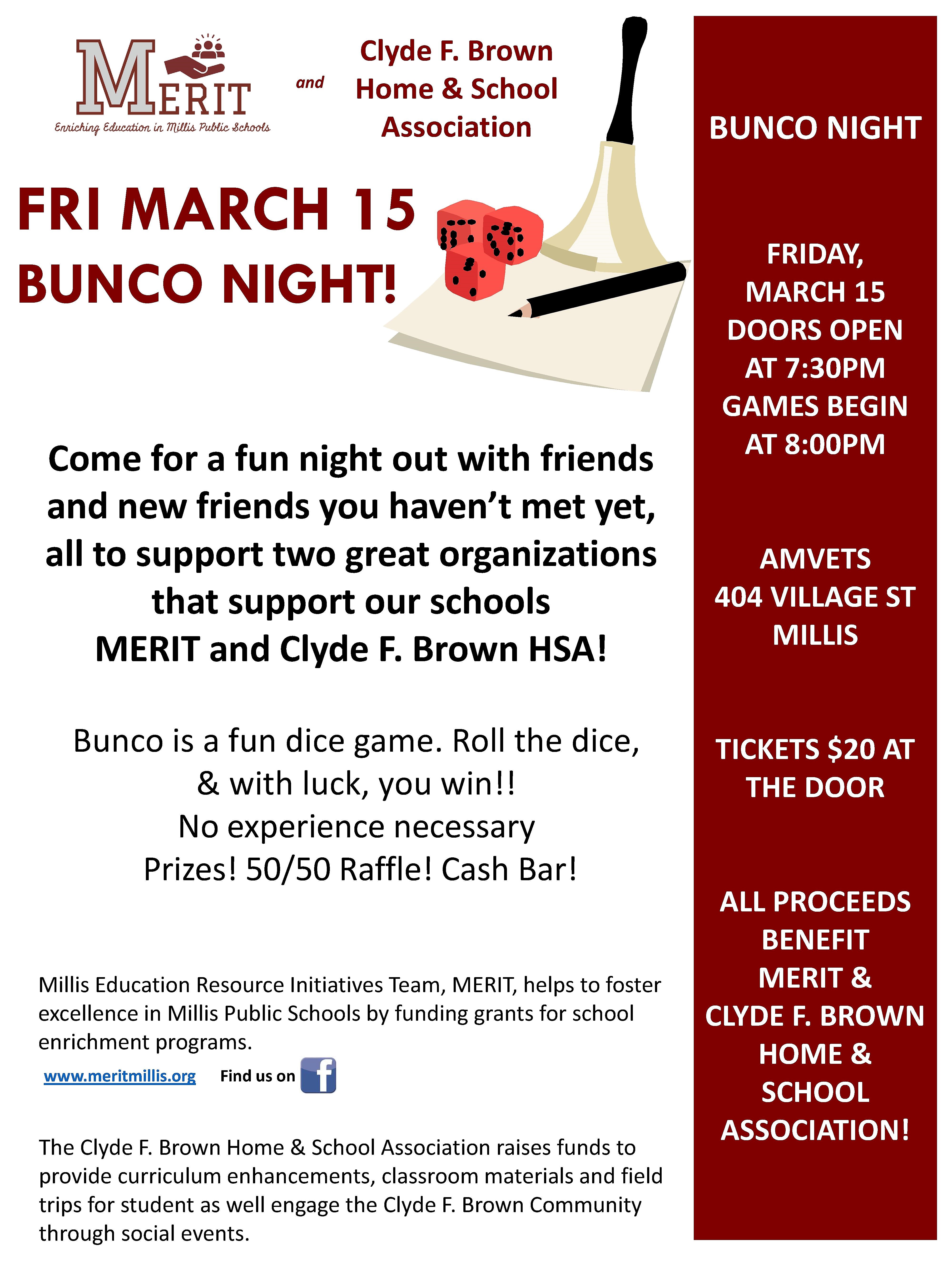 Make a Donation
All donations are tax-deductible.
Or send a check to MERIT:
PO Box 86, Millis MA 02054
News & Schedule of Events
All are welcome to our monthly board meeting. 7pm, Room 206 in the Veteran's Memorial Building.
Friday, March 15th @ Am Vets, 404 Village St., Millis
Doors open 7:30 pm, games begin at 8:00 pm
Tickets: $20 at the door
Prizes, Cash Bar, 50/50 Raffle
Fun with friends for a great cause!
M.E.R.I.T. is always looking for Millis Public School faculty, parents/guardians and community members to join our team. Come to our next board meeting to see how you can make a difference for Millis kids and the community!