Home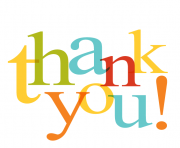 To All Who Donated Their Hayride Tickets and came out for the Scarecrow Raffle! Proceeds from the event will be used to make grants to teachers, adminstrators and staff in all three Millis Schools. Your support will make a big difference for our schools!
Thank you for your continued support of MERIT and the Millis Public Schools!
We hope to see you at our next event!
Make a Donation
All donations are tax-deductible.
Or send a check to MERIT:
PO Box 86, Millis MA 02054
News & Schedule of Events
All are welcome to our monthly board meeting. 7pm, Room 206 in the Veteran's Memorial Building.
M.E.R.I.T. is always looking for Millis Public School faculty, parents/guardians and community members to join our team. Come to our next board meeting to see how you can make a difference for Millis kids and the community!